run | trails
The South Mountain Reservation is a 2,110-acre public land that has been preserved primarily in its wild state, but also offers some 50 miles of trails ranging from forgiving, double-width carriage roads to gnarly single-track trails with steep slopes and abundant roots and rocks.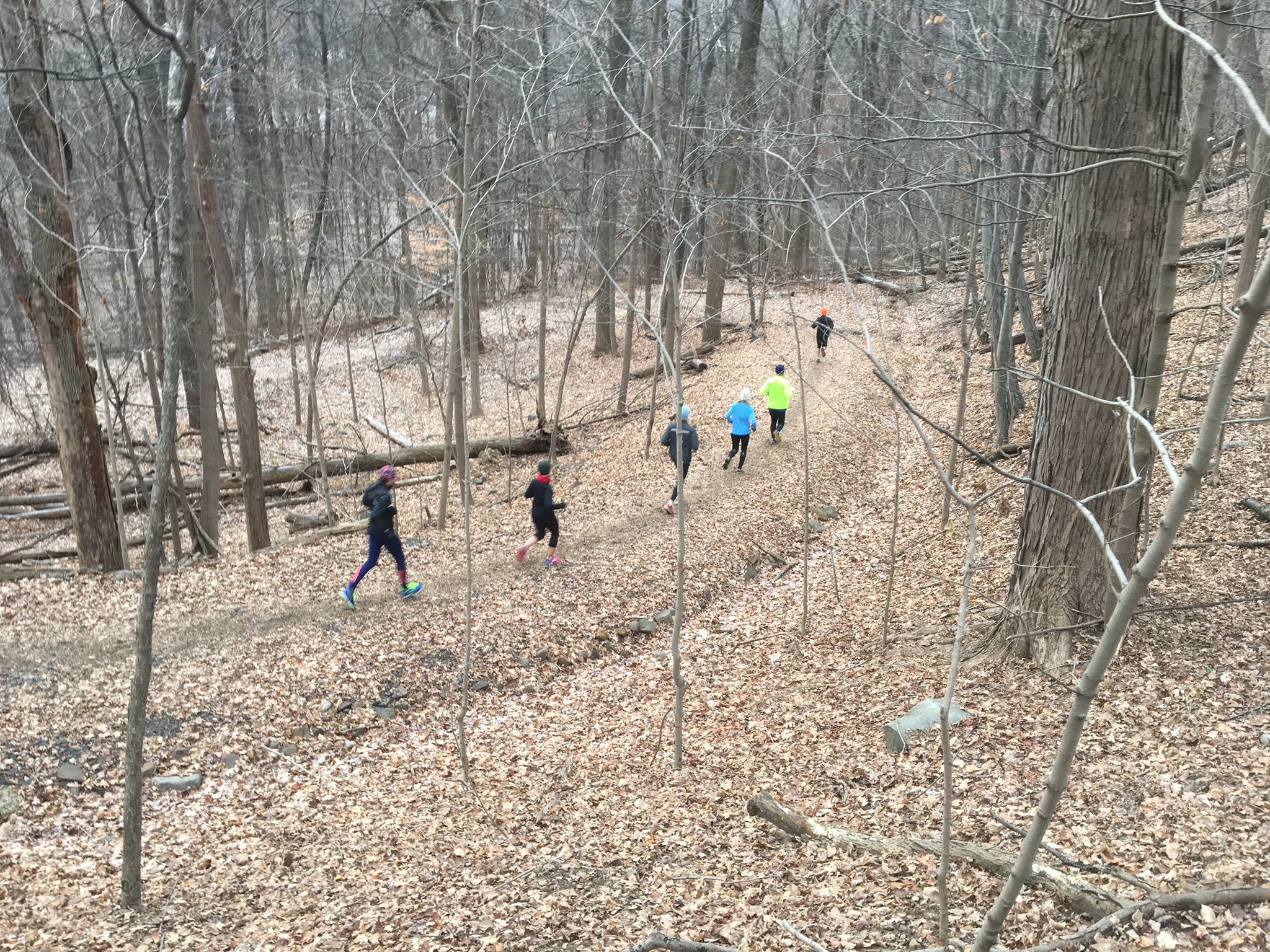 Our trail-running contingent is out there most weekends -- either Saturday, or Sunday, or both. But there is no standing arrangement; you should follow our Google Group to see what is being planned. Trail newbies are welcome, but should be fit enough to participate comfortably in one of our Saturday morning road runs.
We frequently meet at the Dog Park. Sometimes we meet at Locust Grove, which is near the Millburn Library and the train station.